The Health Promotion Program at Kaneohe Bay embodies seven key elements made available to the base community through educational sessions and materials. The elements include tobacco use prevention and cessation, physical activity, injury prevention, nutrition education, weight management, chronic disease prevention, and sexual health and responsibility.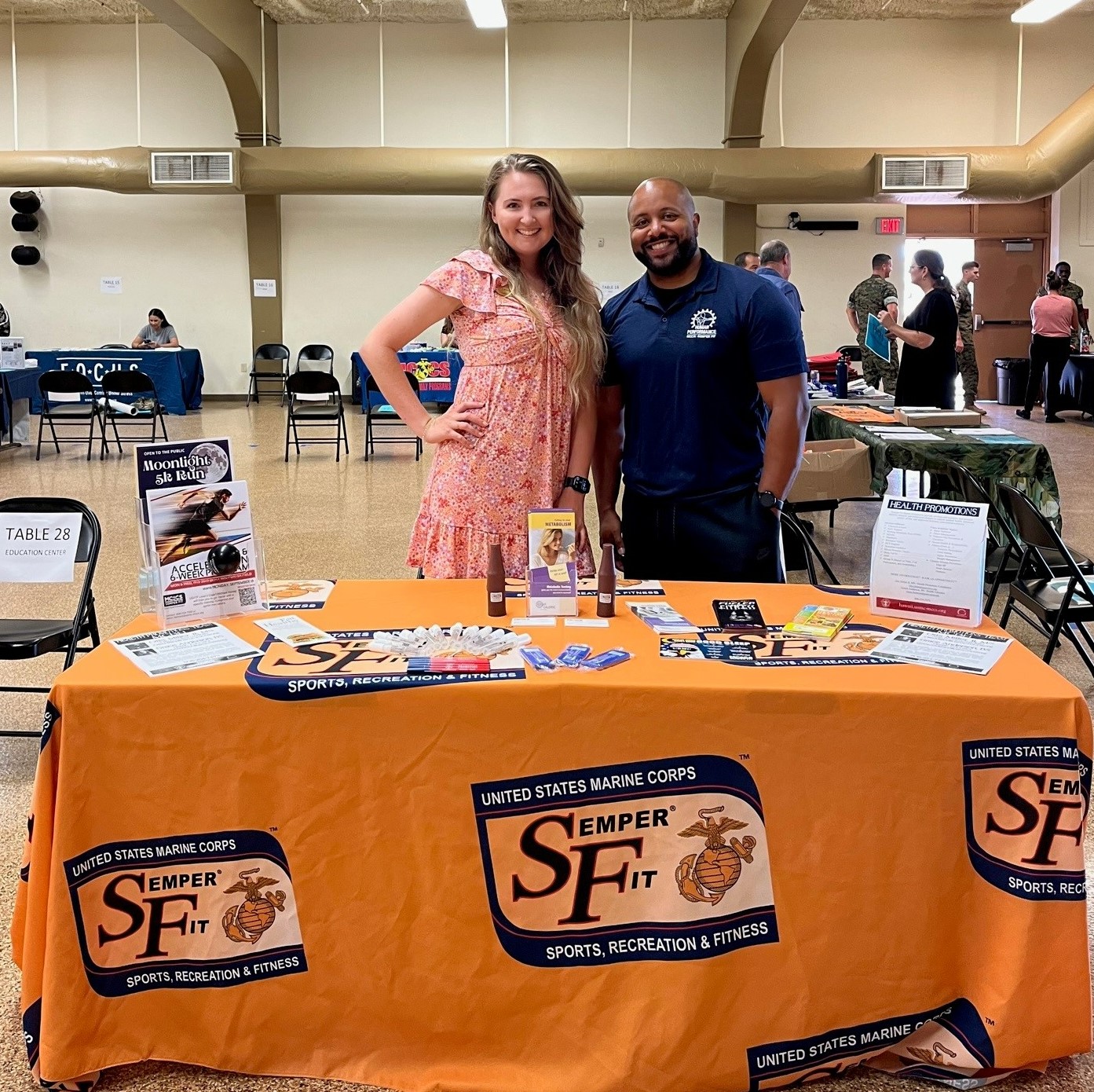 Tobacco Use Prevention and Cessation
We offer monthly tobacco cessation classes to help you lead a tobacco-free life. The classes are open to all active duty, retired military, and their dependents and are a free service. For more information or to reserve your spot in the next class, please contact Health Promotions at (808) 254-7636.
Physical Activity
Regular exercise has been scientifically proven to be beneficial to personal health. This program illustrates how to improve personal performance and support unit readiness.
Injury Prevention
One of the keys to staying healthy is staying injury free. This program provides valuable information and preventative measures for reducing the chances of injury.
Nutrition Education and Dietary Supplements
A vital element of a healthy lifestyle is what you feed your body. This program focuses on general nutrition and the use of dietary supplements.
Weight Management
Maintaining optimal health starts with healthy weight management. This program focuses on awareness, education, and resources to establish and maintain optimal body composition standards.
Chronic Disease Prevention
Chronic diseases like hypertension, heart disease, cancer, and diabetes can be devastating. This program provides education and awareness on risk factor identification, screenings, and management of these chronic diseases.
Sexual Health and Responsibility
STD/HIV and other sexually transmitted infections are serious health problems. Sexual health includes understanding sexuality and healthy sexual relationships, sexually transmitted infections, and family planning.
Hours
Monday
0400-2200
Tuesday
0400-2200
Wednesday
0400-2200
Thursday
0400-2200
Friday
0400-2200
Saturday
0700-1800
Sunday
0700-1800
Holiday hours may vary.
Mon-Fri 0700-1000 for Dependents
Closed for cleaning 1000-1100/1400-1500
Active Duty maintain priority use at this facility. Cloth face-covering required please. Please clean the equipment after use. Occupancy limits.
*No towel service*