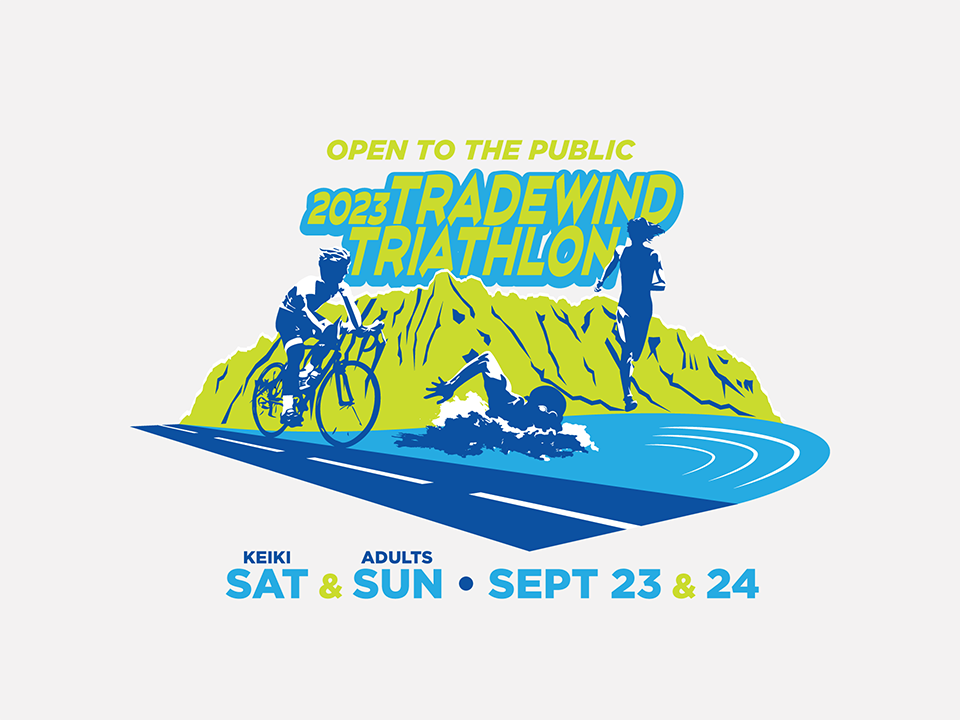 Date
Saturday, September 23, 2023 - Sunday, September 24, 2023
Time
MCAS Keiki Tradewind Triathlon
Are you looking for a fun and challenging children's only Triathlon? If so, come join MCCS in our MCAS Keiki Tradewind Triathlon! This sprint triathlon will consist of two age divisions: 7-10 years old division and 11-14 years old division. This race will start at Hangar 101 with the swim portion taking place in the calm waters of Kaneohe Bay, and transition to the bike ride throughout the beautiful and scenic Marine Corps Base Hawaii flightline, finishing with the run. This race is open to the general public.
MCAS Adult Tradewind Triathlon
Come join the Marines and Sailors of MCBH for the MCAS Tradewind Triathlon! Start your morning with a brisk 500 meter swim in beautiful Kaneohe Bay, followed by a fast paced 11.5 mile bike ride around the flightline of MCB Hawaii, finishing with a scenic 5K that ends on the MCB-Hawaii flightline. This race is open to the general public.