School Age Care (SAC) offers kids from five to twelve years old opportunities to experience various fun, engaging, and age-appropriate activities. SAC operates before and after school, full-day care/camps on school holidays, teacher in-service days, inter-sessions, and during school closings. SAC programs complement rather than duplicate the school day.
Get in touch with the MCCS Child & Youth | Information and Referral Programs Office to learn more or explore the other services that meet your child's youth development needs. Be sure to visit Militarychildcare.com to request care for your school-age child.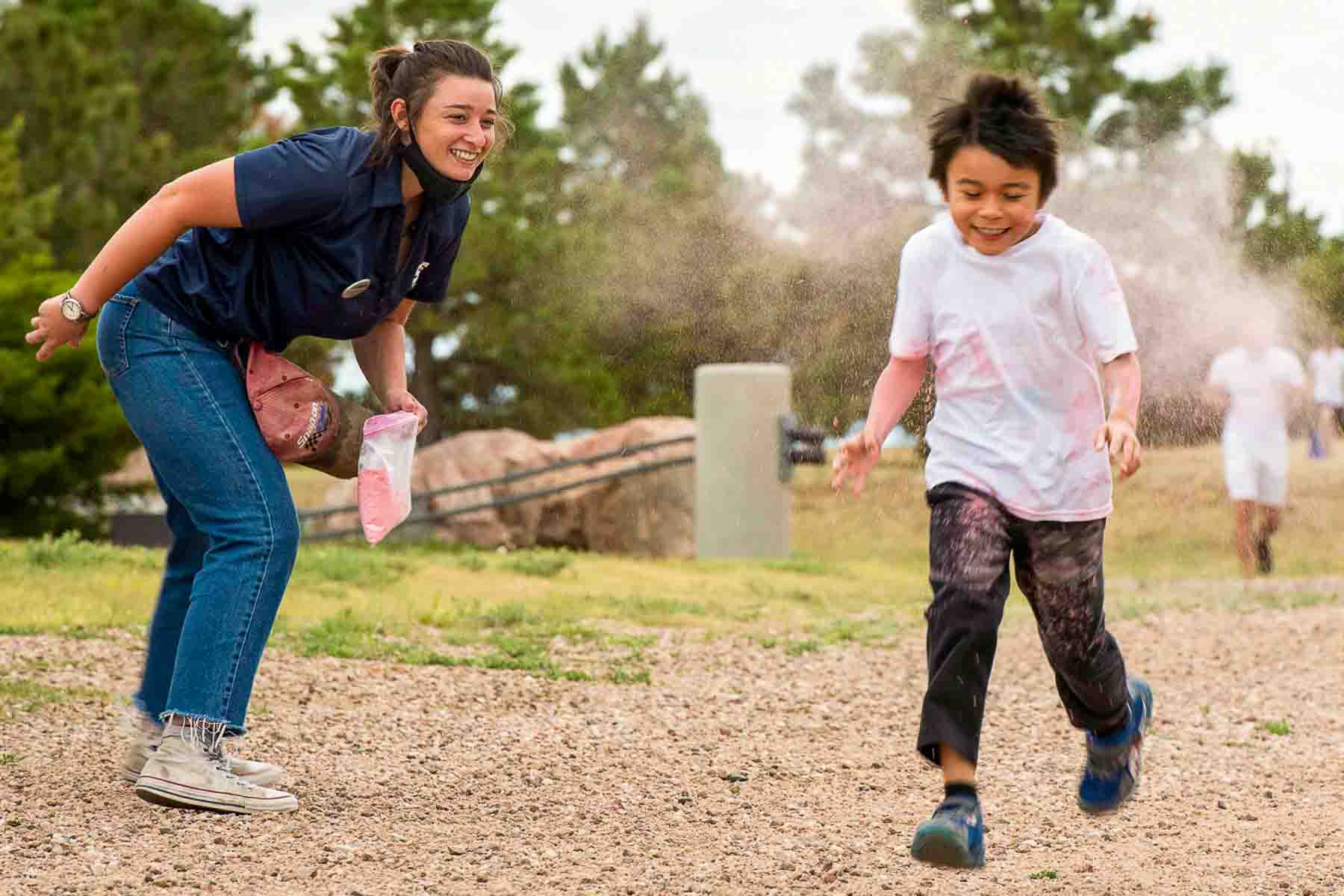 Before and after school care is offered to children from kindergarten through 6th grade. SAC provides full-time care on all non-school days except weekends and federal holidays. Program hours offer 0600-1800 care.
The fees for the SAC before and after school programs are determined by the family's total household income. Families can enroll in AM care (0600-1800, Monday-Friday), PM care (immediately after school until 1800, Monday-Friday), or both AM/PM care. Full-day care will be provided during all school waiver days, teacher work days, state holidays, etc., in which additional fees will be applied. SAC will be closed on all Federal Holidays. In addition, SAC enrollees will have priority placement in the popular Camps, which provide structured full-day care during school breaks. Open spots for non-school days may be available to children not enrolled in the SAC Program on a first-come, first-served basis.
To place a request for the School Age Care program, go to www.militarychildcare.com. The MCCS Child & Youth Programs | Resource & Referral Office will contact the family when there is an available opening for their child. Once an offer is accepted, the Resource and Referral Office will contact the family to pick up the SAC registration packet. A $15.00 annual CYP membership fee and a $50.00 deposit are due at registration.
Hours
Monday
0730-1630
Tuesday
0730-1630
Wednesday
0730-1630
Thursday
0730-1630
Friday
0730-1630
Saturday
Closed
Sunday
Closed
Closed on federal holidays.