New Parent Support Program (NPSP)
Parenting can be a challenge, especially for military families. The demands of transitioning to a new installation, parental absence due to deployments or other military requirements, and separation from family members and social supports can make adjusting to parenting all the more challenging.
The New Parent Support Program (NPSP) is a professional team of social workers, counselors, and registered nurses who provide education and support to Marine families expecting or raising children aged 0-5 years old.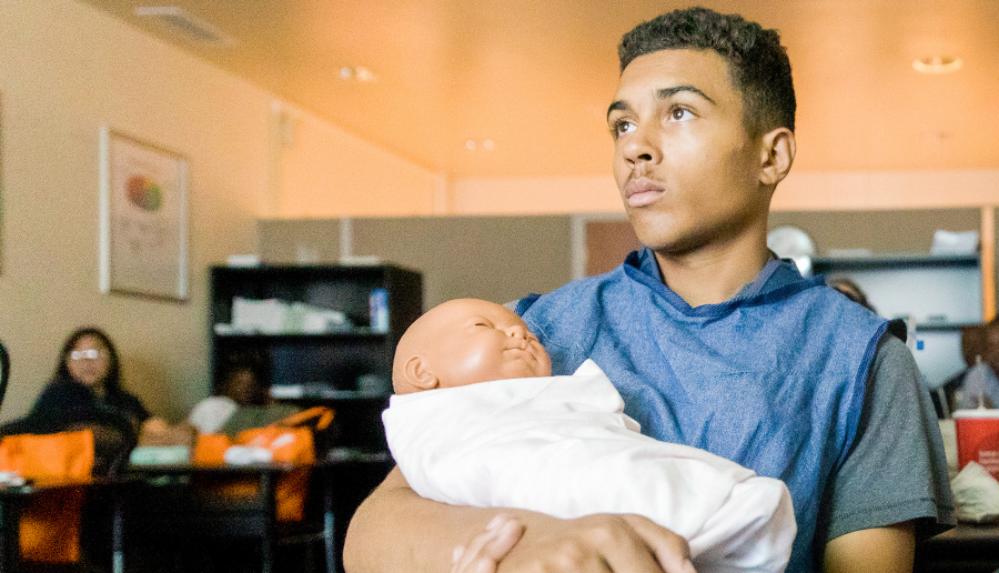 Client Services
Home Visits
Private, in-home support for new parents is the main focus of the NPSP. As a new parent, you may feel more comfortable asking questions and expressing your concerns about parenthood in the privacy of your own home. Call (808) 257-8803 for information.
Baby Boot Camp
A childbirth education and infant care class for all parents. Parents learn about labor and delivery, infant care, understanding their newborn, safety and much more. Click here, call (808) 257-8803 or email us here to get more information on Baby Boot Camp Classes.
Baby Sign & Sensory Play Group
Learn signs to communicate with your baby/toddler, meet other moms and dads, reduce your baby/toddler's frustrations and tantrums while having fun together through interactive activities and games. Held every Mondays in Behavioral Health, Building 216, 10:00 to 11:30 a.m. No registration required. Click here or call (808) 257-8803 for information.
Breastfeeding Support Group
Bring your baby to share and learn in a friendly, supportive atmosphere – Thursdays 1000-1130 at Bldg 216. Expectant Mothers Welcome.
Infant Massage Class
Learn about the power of touch in bonding with your baby, the benefits for the baby's circulation, digestion, and emotional well-being. Call (808) 257-8803 or email us here to get more information on Infant Massage Classes.
Referrals
Often times you may need the assistance of additional services offered through the military health care system, your installation, or the local community. NPSP professionals can help you find and take advantage of those services that suit your needs best.
Hours
Monday
0800-1630
Tuesday
0800-1630
Wednesday

0800-1630

Thursday
0800-1630
Friday

0800-1630

Saturday
CLOSED
Sunday
CLOSED
Holiday hours may vary.