There is no better way to feel at home in Hawaii and build your ʻohana (meaning family) than to lend your talents and time to the surrounding community.
Volunteering is an excellent way to meet new people, build working relationships, acquire new skills and learn about local culture.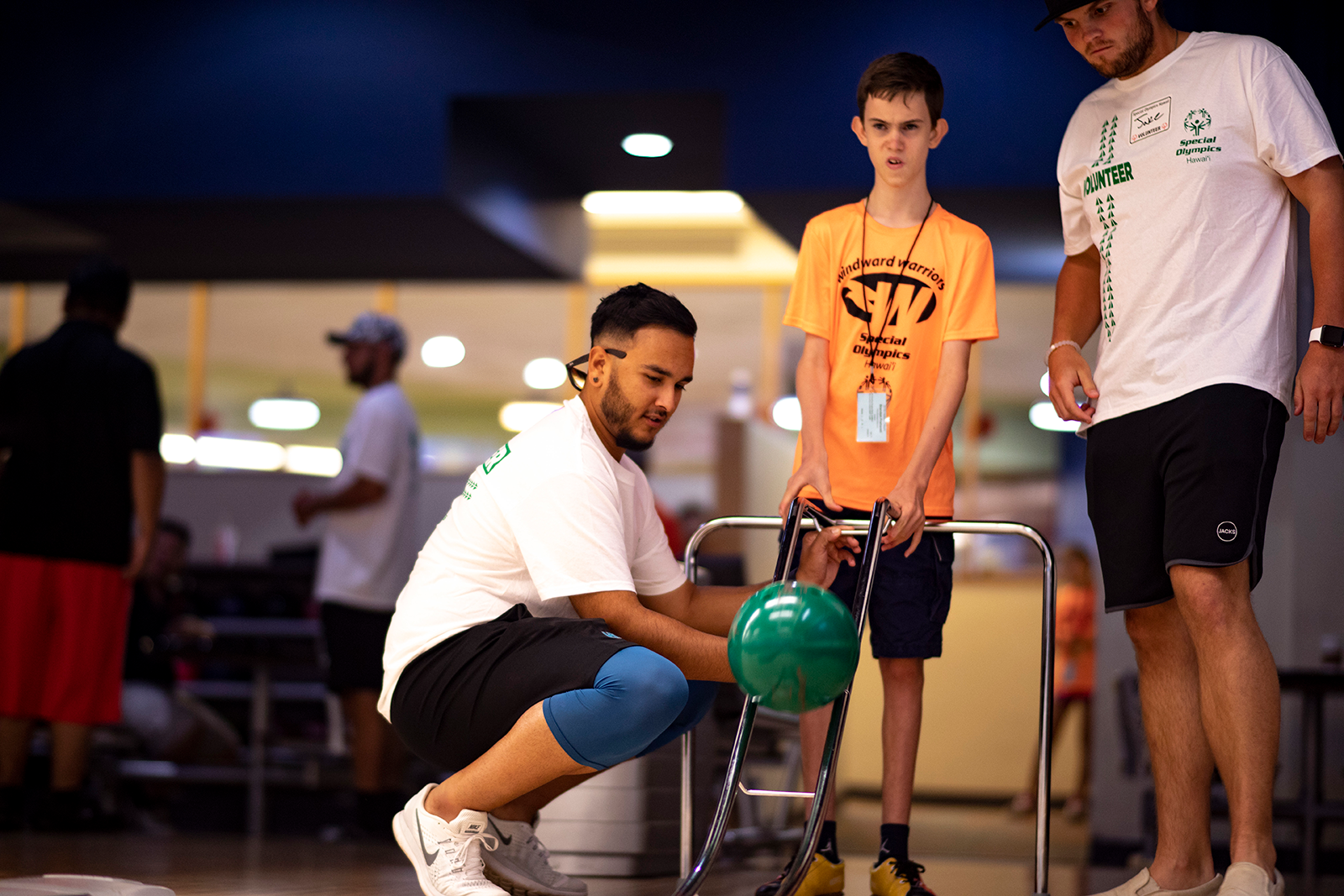 Tracking Your Hours
We value your commitment to your community and applaud your efforts and accomplishments. If you are reaching out for certification of hours for reaching a Presidential Volunteer Service Award milestone please follow the following procedure:
Presidential Volunteer Service Award
Submissions and evidence must be received in one (1) email per person.
Submissions are due by February 15th to be considered for same year award presentation.
Track your hours using the Volunteer Hours Tracking Sheet. For the most recent version of the sheet, please request one from the Volunteer Coordinator email above.
Ask a member of the entity where you spent the majority of your time volunteering to review and send your completed spreadsheet to our Installation Volunteer Coordinator for submission into the PVSA website.
Remember to include any LOA's, Certificates or Commendation letters in the email to substantiate your submission.
Please leave the spreadsheet in the Excel format and send all other evidentiary documents as PDF's.
Please limit your submission to one (1) email per applicant. We are unable to review multiple emails per person.
You will be notified of the "Awarding Event" information using the email you submit on your spreadsheet.
Military Outstanding Volunteer Service Medal
The Military Outstanding Volunteer Service Award (MOVSM) may be awarded to members of the Armed Forces of the United States and their Reserve Components, who perform outstanding volunteer community services of a sustained, direct and consequential nature.
For additional guidance on the criteria, see MARADMIN 514/09. Questions should be directed to the personal awards section at (703) 784-9342/9343 or DSN 278-9342/9343 or can be mailed to SMB_HQMC_PERS_AWARDS@USMC.MIL.
Installation Volunteer Opportunities
L.I.N.K.S. Mentor: Use your Marine Corps spouse on-the-job training to help other families navigate the transitions of military life a little easier. Become a mentor and share your insights with other spouses in the classroom, at monthly Coffee Crew groups and events.
Youth Sports: Practice your leadership skills and help kids access the life-changing benefits of youth sports by serving as a volunteer coach. Semper Fit is constantly on the lookout for coaches for basketball, soccer, flag football, cheerleading, baseball, volleyball and wrestling.
Navy-Marine Corps Relief Society: Helping Sailors and Marines in times of need or crisis is an excellent way to make a difference while adding purpose and perspective to your own life. The Society has many different volunteer roles to fill and may have the perfect opportunity for you.
Mokapu Elementary: Support the home school of families living aboard MCB Hawaii. Mokapu offers a mandatory, 45-minute training class once a month for those interested in getting involved. Check their web calendar for available class dates and times.
American Red Cross: The Hawaii Red Cross is always looking for people with various backgrounds, talents and skills to support its humanitarian work and welcomes individuals with base access to volunteer at its K-Bay office. See this PDF for ARC volunteer opportunities and this PDF for the ARC volunteer application process.
HUGS (Help, Understanding & Group Support): Embracing Hawaii's seriously ill children and their families. See this HUGS PDF for ways you can serve.
Lanakila Meals on Wheels: Lanakila's mission is to build independence and an improved quality of life for seniors and individuals with cognitive, physical, social or age-related challenges. See this Lanakila Meals on Wheels PDF for ways to volunteer.
Base Environmental: Want to learn about the native ecosystem? Become a weed warrior! Join Base Environmental in removing invasive species from native wildlife habitats.
Volunteer Ready: This class will educate Accepting Official, military or civilian (external or internal), clients about volunteerism, and their responsibilities while working with Marine Corps Volunteers.
Passport to Volunteering: This training will give volunteers the tools necessary to have a successful and fulfilling volunteer career and ensure their volunteer experience is positive and rewarding.
Single Marine & Sailor Program (FOR SINGLE MARINES AND SAILORS ONLY): The SM&SP offers several volunteer opportunities each month for single or unaccompanied Marines or Sailors to get out in the community and support local organizations and causes. Check the SM&SP's monthly calendar to find an opportunity that excites you.
Command Team Advisor or Family Readiness Assistant: Reach out to your Deployment Readiness Coordinator to learn how to become a Command Team Advisor or Family Readiness Assistant.
Hours
Monday
0730-1630
Tuesday
0730-1630
Wednesday
0730-1630
Thursday
0730-1630
Friday
0730-1630
Saturday
CLOSED
Sunday
CLOSED
Holiday hours may vary.