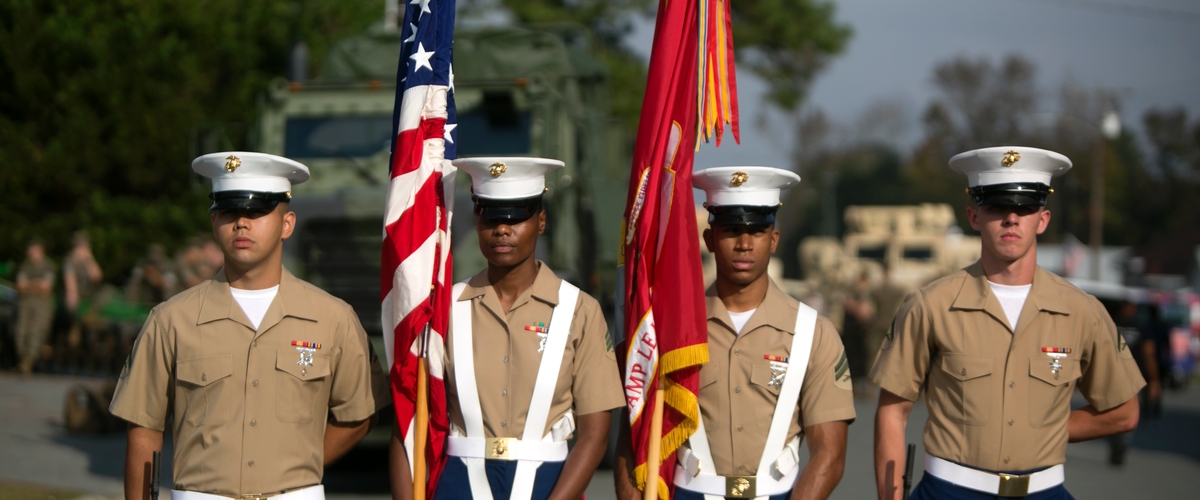 ---
Every November 11, the nation comes together to remember and honor the service and sacrifices of our Veterans. Veterans Day means many things to many people. The staff of the Marine For Life Network, many of them Veterans themselves, reflect on what Veterans Day means to them.

"To me, Veterans Day is a time to give thanks and a time for reflection. I'm thankful for our brave men and women of the Armed Forces who serve our nation tirelessly every day, so we can enjoy the gift of freedom and choose to live in peace. Veterans Day also compels me to reflect on our brothers and sisters, from all branches of the U.S. military, who paid the ultimate sacrifice. I acknowledge them, humbly salute them, and will forever remain grateful. While we can never pay them back in an equal manner, we can try to be better people with each passing day. We can be kind and show respect to one another. We can serve, we can give, and we can continue to give thanks."
- West Regional Network Coordinator, Marine For Life Network

Veterans Day is a day of reflection for me. I think about my 25 years and my wife's 20 years of Marine Corps service. I think about our deployments to foreign lands all over this globe and how many of those deployments were during wartime situations. Veterans Day is a day where many thanks are given verbally and internally because there were many days, we were not sure what the next day would bring. So, we reflect to say THANK YOU to those who paved the way for us and are still able to be here. We reflect to say THANK YOU to those we have served with and deployed with. We reflect to say THANK YOU to those who have chosen to Stand the Watch now while we sleep safe and sound in our beds at night. The least one can do on Veteran's Day is say THANK YOU.
- Northeast Regional Network Coordinator, Marine For Life Network

Veterans Day is about nationally commemorating and appreciating those who served in the Armed Forces, past and present. Veterans Day also highlights qualities, such as sacrifice, loyalty, and commitment to the greater good. Veterans have gone above and beyond to support and defend our nation as well as impact overall success. We should remember, continue to honor, and show gratitude for those contributions for generations to come.
- Southeast Regional Network Coordinator, Marine For Life Network

"For me, Veterans Day has several meanings. One in which I get to share in is the comradery of a brotherhood of men and women who volunteered to serve this great nation in the military unconditionally and who sacrificed all things most important to them knowing at any time they could be called upon to make the ultimate sacrifice! It gives me a sense of pride and honor to be fortunate enough to be among such an elite group of people. Due to the sacrifice of all Veterans, I enjoy the privilege to sleep better at night, love unconditionally, and pray endlessly knowing this country I call home has what the nation refers to as VETERANS!"
- Section Head, Marine For Life Network

Want to learn about the Marine For Life Network? Join the Marine For Life Network by completing the form at http://www.marineforlife.org. You can also follow Marine for Life on LinkedIn, Facebook, and Twitter.