Providing professional aquatics training to Marines of all skill and comfort levels.
Between 2009 and 2019, 29 Marines drowned during off-duty recreation events. In 62 percent of these incidents, bystanders were present but unable or unskilled to rescue the victims. Drownings occur even though the Marine Corps has a swimming qualification program. As a Corps, we can do more.
Semper Fit's Marine Swim Advancement Training (MSAT) provides progressive, foundational instruction in critical swimming skills tailored to Marines. MSAT increases Marines' familiarity and survivability in the water, improves swimming qualification rates, and reduces accidental drownings.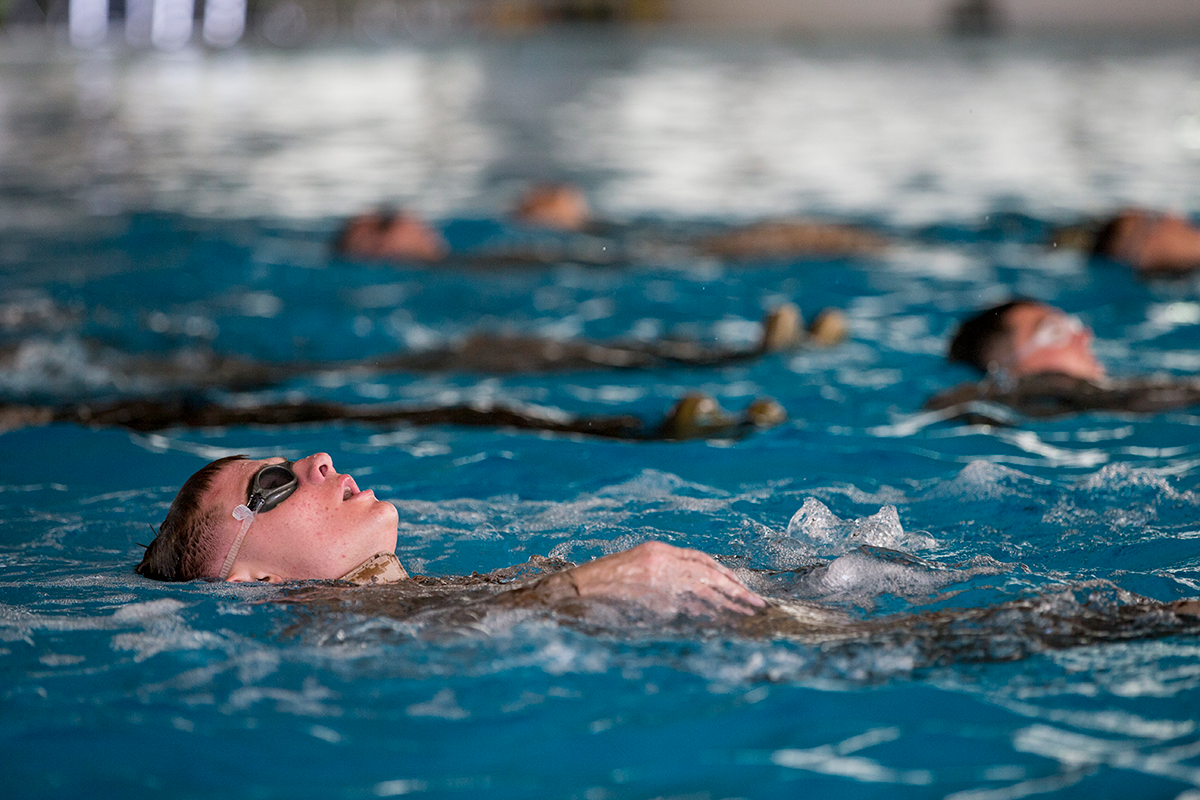 Through MSAT, Semper Fit's aquatics professionals will provide world-class training to Marines of all skill and comfort levels. Throughout 2021 and 2022, MSAT is expanding to installations across the Corps. Marines have a heritage of being "soldiers of the sea," capable in every situation, clime, and place. Semper Fit has the expertise and resources to help you increase your aquatics skills and gain the confidence to act in the face of uncertainty.
Hours
Monday
Closed
Tuesday
1100-1700
LS 1100-1300
RLS 1300-1700
Wednesday
1100-1700
LS 1100-1300
RLS 1300-1700
Thursday
1100-1700
LS 1100-1300
RLS 1300-1700
Friday
1100-1700
LS 1100-1300
RLS 1300-1700
Saturday
RLS 1200-1700
Sunday
RLS 1200-1700
Holiday hours may vary.
CLOSED 1400-1430 Sanitation

LS - Lap Swim
RLS - Rec/Lap Swim