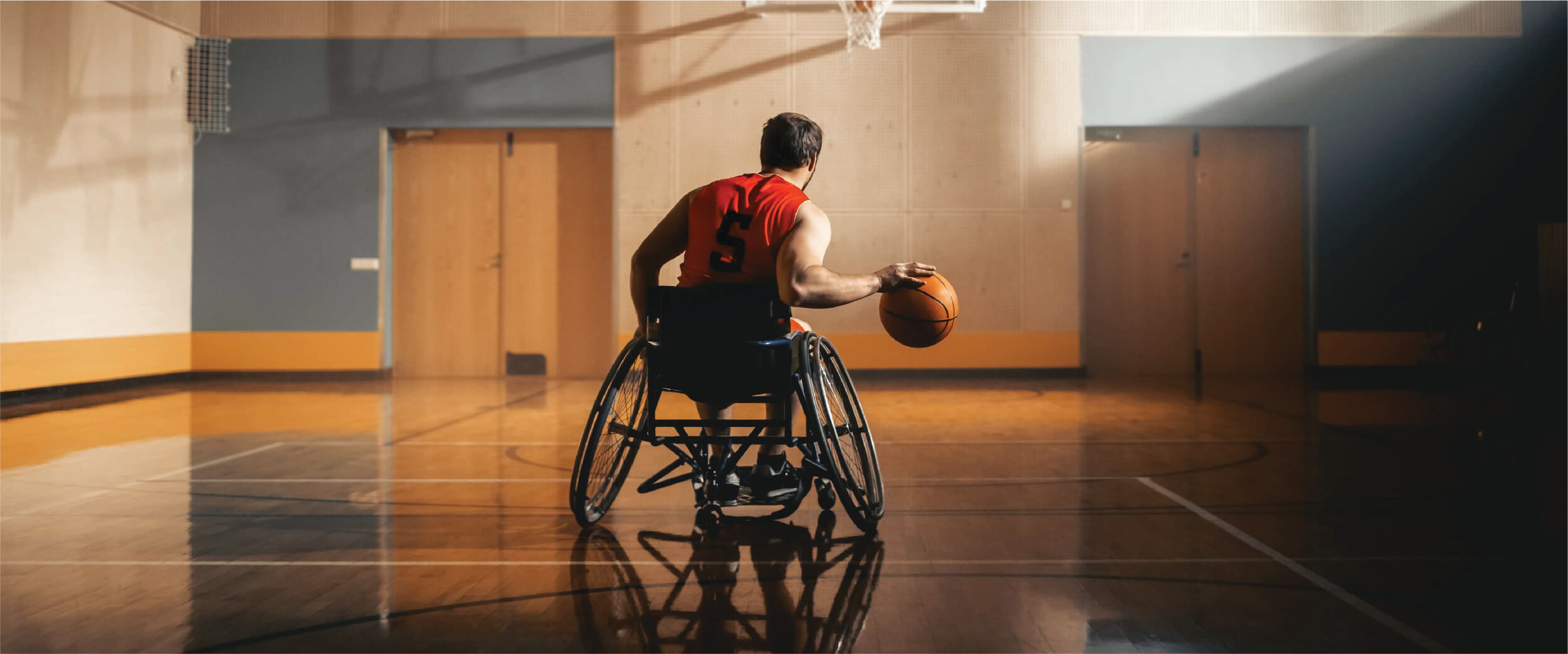 ---
In a world where people with disabilities are inundated with obstacles and accessibility barriers, let's remember that every human has the right to health and exercise programming.
Adaptive fitness refers to the modification of a physical activity regimen. Exercises are adjusted to meet the unique needs of any individual with special needs or disabilities. The goal of adaptive fitness is to create opportunities.
What's unique about adaptive fitness is in the name – fitness programs are tailored to be appropriately challenging for people with varying levels of physical and or cognitive abilities. Adaptation is a sign of strength. Adapted physical activities can be completed while standing, seated, or lying down. Leveraging mobility creates more opportunities for fitness training.
Benefits
Regular exercise improves balance, coordination, flexibility, strength, cardiovascular health, and it also has a positive impact on mental health. When people create a habit of moving more, their brains become better at coping with stress, anxiety, mood changes, depression, pain management, fatigue, and focus.
Becoming more active also means becoming more social. By participating in adaptive fitness programs, people with disabilities will meet supportive friends with whom they can share new experiences and achievements. They may establish a new sense of belonging, which boosts confidence and overall well-being.
Tips
Designing an adaptive fitness program requires adherence to safety protocols, but there should also be open-mindedness and acceptance around performance because the effort, experience, and measure of success will vary greatly for everyone.
Get Involved
The Marine Corps is an active participant in the Special Olympics Young Athletes Program. Young Athletes is a forward-looking sports play program for children of all abilities ages 2–7. It helps build foundational skills and provides children with group interaction and social opportunities.
The program is available at four installations: Henderson Hall, Marine Corps Base Quantico, Marine Corps Air Station (MCAS) Cherry Point, and MCAS Miramar. For more information regarding specific programs and activities, contact the installation's EFMP office.
Did you know many Marine Corps Community Service (MCCS) programs and activities can be adapted to fit your needs? If you or your dependent are interested in youth sports or recreational activities, contact your installation's MCCS Youth Sports or Semper Fit department.
Marines looking for adaptive activities can also contact Wounded Warrior Regiment. Resources vary installation to installation, so be sure to contact your local office for more information on what's available at your location.