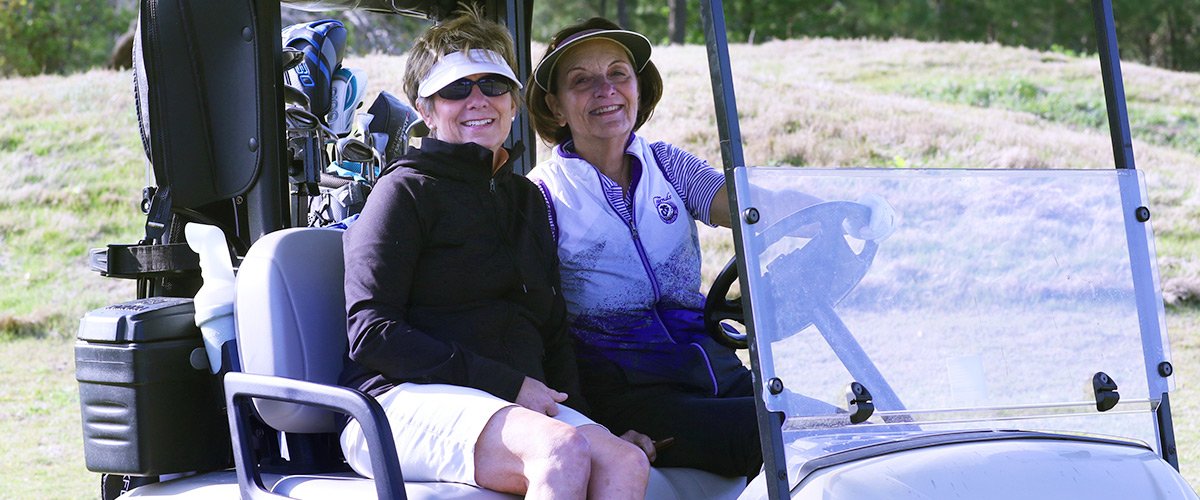 ---
Ladies League Clinic The Legends Golf Course Parris Island, South Carolina

MCRD Parris Island's The Legends golf course hosts its weekly Ladies League Clinic on Wednesday evenings starting at 1630. Players are welcome to come a little early and get some practice in on the range before the short lesson provided by Cody Carter, one of The Legends pros on staff. After the lesson, participants are broken up into foursomes to play 9 holes!

The league uses Operation 36 style playing. Markers are set up at each of the 9 holes played for the evening starting 25 yards away from the hole and placed in increasing increments (25 yards, 50 yards, 100 yards, etc.). Every player begins at the 25 yard marker, and once achieving par (a score of 36) moves on to the next furthest marker. It's an amazing way to focus on developing the most important part of your golf game – the short game – first, and to build your skills from there. This style makes for a low-pressure playing environment perfect for participants of all skill levels.

Following a stress-free 9-hole round, all of the ladies then come in to the clubhouse for some fun and prizes! Margaritas, wine and beer are all available for purchase while the score cards are tallied and gift cards are given out to the best scoring players in each division – 0-50 yards and 100+ yards. Adrienne Bell, who happened to achieve the best score of the week, stated, "I didn't do as well as I wanted, but let me tell you, it doesn't make much of a difference because this group of ladies is wonderful."

Ladies, feel free to drop in any Wednesday – whether a first time golfer or a seasoned pro, you will have a ball!