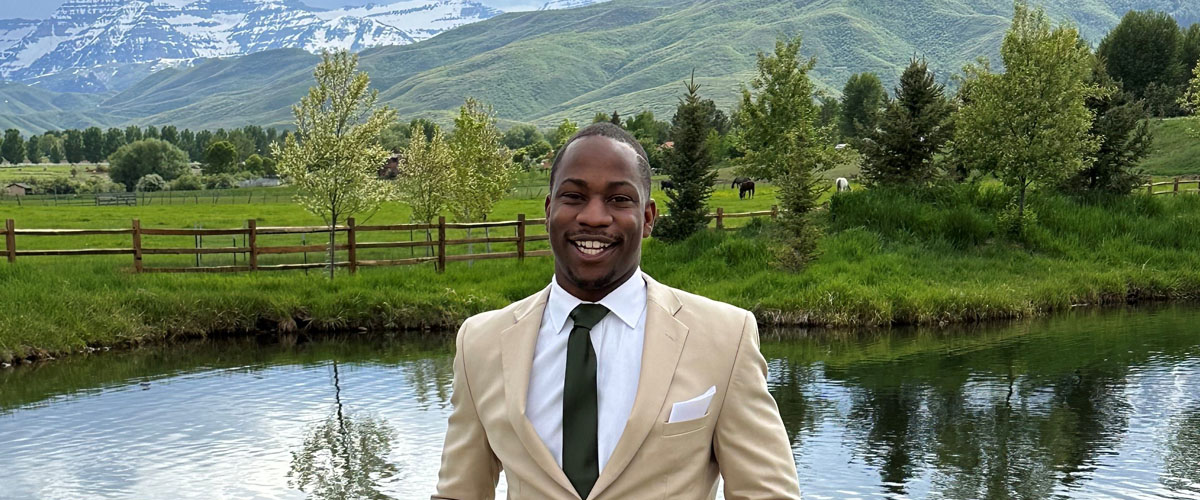 ---
The Leadership Scholar Program (LSP) aims to support Marines who are academically and professionally qualified by providing them with assistance in preparing for and applying to highly selective colleges and universities. Thanks to the LSP, SSgt Emon Ramel King was able to fulfill his dream of attending the college of his choice.
In August 2022, SSgt King reached out to the LSP team at the Camp Pendleton Voluntary Education Center (VEC) to prepare himself for applying as a transfer student to San Diego State University (SDSU).
Having already earned his Associate of Arts degree in general studies, he was seeking to become a competitive candidate in the graphic design program at the SDSU President's Military Special Program. Despite being stationed in Hawaii, SSgt King was able to work remotely with the LSP team.
SSgt King is considered an exceptionally astute and natural leader; he has a great ability to obtain knowledge and adjust to different situations rapidly by using his skills appropriately and passing that information to his peers in an effective way.
He is an exemplary Marine, always seeking new opportunities to improve himself and the people on his team. SSgt King's intellect and academic sharpness set him apart from his peers. He also has been recognized numerous times for his exceptional performance demonstrating time after time his ability to excel.
SSgt King served as a role model for junior Marines and has been identified as a competent problem solver with superb managerial skills and remarkable technical knowledge.
In March 2023, SDSU accepted SSgt King into the graphic design program.
For more information about the LSP or Tuition Assistance services, contact the VEC nearest you.